I'm a professional freelance bass player (both electric and upright) and drummer from the Netherlands specialized in backing-up blues- and roots musicians touring in Europe. I'm playing bass on a regular basis with the Jimmy Reiter Band and bass and drums with the new duo ElectroBluesSociety. For more info on these bands you can click the thumbnails below (or see the 'Links' section).

I'm also able to record drum- and bassbeats for production purposes. I'm specialized in basic vintage style rhythm tracks.

And we're proud to say we - the Jimmy Reiter Band - won the German Blues Award 2017 for best band!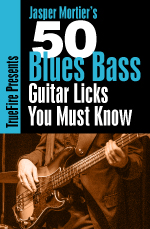 I've developed a bass course for Truefire. You can click the thumbnail to see the trailer or click one of the links below to order:

Click here for Instant Download (29$)











I can advise you in choosing European based musicians, I know how to travel in Europe, I speak fluent Dutch, good English and enough German and French to get by.

People I backed-up on bass in the past (a.o.):
Philip Walker, Eddy Clearwater, Terry Evans, Jerry Portnoy,
Paul Oscher, the Radio Kings, Candye Kane, Sherman Robertson, Gordon Beadle, Toni Lynn Washington, Long John Hunter, Hans Theessink, Ellis Hooks, David Gogo, Johnny Mastro, Boyd Small, Mr. Boogie Woogie, Monti Amundson, Doug Jay, Boo Boo Davis, Byther Smith, Ralph de Jongh, Big George Jackson, Albie Donnelly's Supercharge.

I played drums with Tangled Eye and sat in on drums with Johnny Clark and the Outlaws, Boo Boo Davis, Lil' Jimmy Reed and Robbert Fossenband a.o.


Feel free to contact me for any musical project in the future. Thanks for visiting!

Last updated: 4 March 2021.

(bass photo start page + upper left corner: Sylvie Backes;
drum photo's start page + upper right corner: Kropot)